Mission Statement:
St. Matthew's Catholic School will provide a nurturing and enriching environment that teaches Gospel values and promotes academic excellence in the Catholic tradition.
We believe that each child is a gift from God, and deserves to be loved and educated to become faith-filled, compassionate, courageous leaders.
2016-17 Calendar

Sycamore Login

Merry Christmas! See you January 4th!
Saints of the Quarter for
1st Quarter:
Saint Raphael!
Virtue of the Month for December: Hope
Saint of the Month: St. Stephen
First Martyr

Our Missoula Children's Theater Production of Rapunzel was a great success!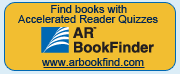 Dare to be a Saint
 Saints of the Month for October:
Saint Michael


St. Matt's Google Calendar