2016-17 Calendar
1st day of school: September 6!
Need School Supplies? Find lists here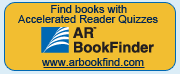 AMAZING RACE: Kalispell Edition
winning team: The Puddings
St. Matthew's Presents:
The "Amazing Shake" competition
Our 6th, 7th, and 8th grade students participated in a networking competition on May 4th where they developed skills like a firm handshake, phone etiquette, maintaining eye contact, and thinking on their feet. The students were evaluated by 18 judges from the local business community, and the top 10 in the competition moved on to Round 2 at the Three Rivers Bank.
May Saint of the Month: St. Philip Neri
Virtue of the Month: Love
Catholic Schools Week Photos
Theme for the Year:
Missionaries of Mercy
St. Matt's Google Calendar
Mission Statement:
St. Matthew's Catholic School will provide a nurturing and enriching environment that teaches Gospel values and promotes academic excellence in the Catholic tradition.
Belief statement:
We believe that each child is a gift from God, and deserves to be loved and educated to become faith-filled, compassionate, courageous leaders.
7:30 a.m. and after school until 5:30 p.m., please call the ELC at 406-756-6807
 St. Matthews after school program also available for
1st grade through 8th grade
3:30 p.m. to 5:30 p.m., please call the school office at 406-752-6303


Catholic Social Services